read more
Last night, the man, the living legend, Kanye West, dropped the visual for "Famous" off of his most recent album "Life Of Pablo". The song became infamous from literally the first few lines.
"I feel like me and Taylor might still have sexWhy? I made that b*tch famous (God damn)I made that b*tch famous."
So the video was HIGHLY anticipated. For us over here at The454 anyway. If you haven't seen the video as yet,
click this
. We can't post it because boobs and copyright. The concept of the video was inspired by American painter and sculptor, Vincent Desiderio's 2008 "Sleep".
read more
It took me an entire week to process this entire album. I don't think I can go into the visual details of the video so I just inserted some of my favorites throughout. This album hit a lot closer to home than I expected. I felt every single emotion. Sandcastles, Freedom and All Night Long had me in tears! I did not expect such an outpouring of emotion. Listening to the album is one thing, but to really FEEL it, you have to watch the video. And I didn't watch it until after I wrote the breakdown of the lyrics.
read more
read more
read more
read more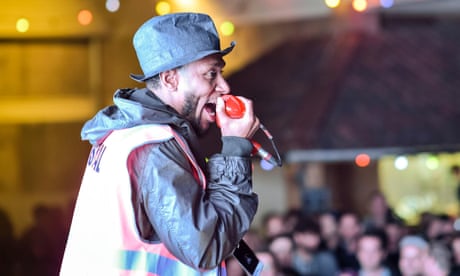 Yasiin Bey, who was detained last week for attempting to leave
South Africa
with an unrecognized passport, has announced that his retirement from the music and film industries is "effective immediately" after the release of his final album later this year.
read more
Yesterday Meek Mill previewed four of his songs off his long awaited mixtape dream chasers 4 and shortly after released an EP with the full version of those four songs called 4/4.
read more
The new track was written and produced by Kanye West.
read more
read more