Four Last, Last Minute V-Day Gift Ideas
So its the day before Valentine's Day and you haven't gotten around to getting your beau a gift. No worries, I'm here to help. These gift ideas will have you looking like a champ!
Its definitely too late to order a "Love Is Art" Kit so why not DIY it!
-Go to your local craft store and get some plastic tarp (its going to be messy),canvas and non-toxic paint.
- Pour the paint on top of the canvas and let your bodies create a masterpiece while being intimate.
- when you're done and the paint is dry, hang up your special art work. They most certainly wont forget it.
Its too late to make reservations for a nice restauraunt and don't even think about driving around trying to find somewhere.
-Go to your local Walmart or Target or Macy's or any super store and pick out two candle and a white place setting
-Go to your local butcher/meat store and pick out some steak or their freshest fish and cook them dinner!
Its simple, sweet and I guarantee you they'll love it!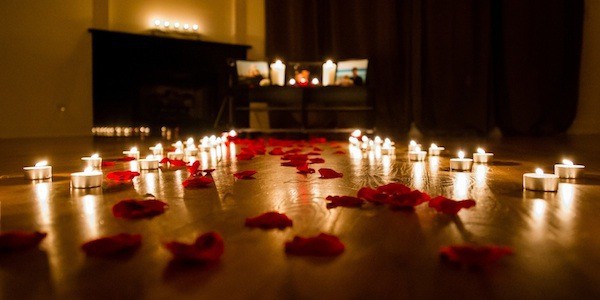 Its NOT too late however to book a nice hotel room for the night/weekend.
-Download the app hotel tonight.
-search for the hotel you want via categories
*Luxe - An upscale hotel with stellar service, lavish amenities and serious comfort,for when you're feeling swanky.
*Hip - A stylish, sometimes quirky hot spot that's as popular with in-the know locals as it is with travellers
*Solid - A comfortable, reliable hotel with all the gotta-have-em ammenities.
*Basic - A modest hotel with limited extras, perfect for when you need to crash for the night
*Charming - A hotel, B&B or guest house that's quaint, intimate and delightful.
* Ballin' - An over the top, tricked out suit or penthouse for VIPs and high rollers.
Bookings can only be made from mid-day that same day.
Flowers never hurt; especially if you know her favorite flowers. If you don't know her favorite flowers you should at least know her favorite color. Roses come in a variety of colors so get on that! The garden section of Lowe's or Home Depot should have you covered.
Have fun and be sweet. Its just one day to show your love and appreciation even more than you usually do. You don't have to do anything but she'll love it if you do. And that's what's important right?